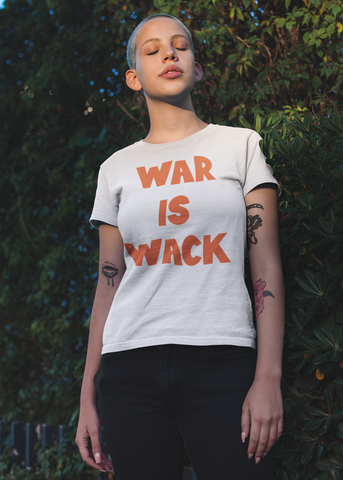 With all deep + due respect to the great Keith Haring, WAR, like CRACK, is WACK. Let's start by ending the wars that are now raging. Then end the use of violence to address our differences. It does not work. Ever. 
With each shirt purchased, at least $10 will be donated to support progressive organizations doing the great + good, world-bettering work to promote peace, social justice, human + animal rights + mindful wellness on a liveable planet.
Available in white with orange lettering printed on the front.
Related Products
---