Radical Equality Adult Unisex Crew
---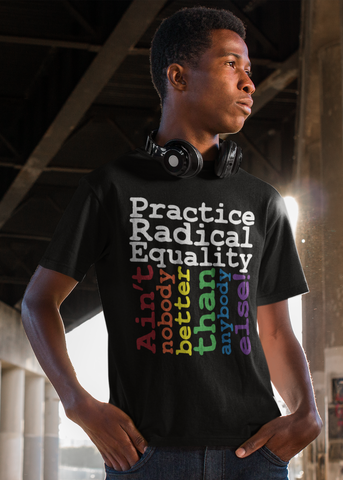 How about we take another run at this radical all beings are created equally worthy, equally deserving, equally dignified concept, but for real this time? How freeing it is to see myself + my destiny completely linked with every other living being on this beautiful island, Earth! How humbling it is to acknowledge that I am better than no one! How instructive it is to see myself in everything, everyone + all beings + elements around me! May all beings + I, equal as we are, be well.
With each shirt purchased, at least $10 will be donated to support progressive organizations doing the great + good, world-bettering work to promote peace, social justice, human + animal rights + mindful wellness on a liveable planet.
Available in black with multi-colored lettering printed on the front.
Related Products
---